'CELLO TUITION
GWYN PRITCHARD (DRSAMD)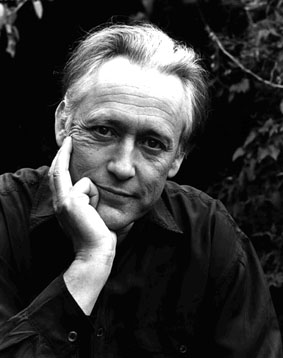 A former student of Joan Dickson (one of the great British performers and teachers of her time) Gwyn Pritchard is a teacher of considerable experience, working with pupils from intermediate to advanced level. From time to time he accepts beginners and pupils of elementary level, but does not usually teach children below the age of eleven unless they show unusual ability. Although based in south-east London students come from many parts of the country to study with him.
Many adults who already play to an advanced level receive tuition by Gwyn Pritchard, both to extend their techniques and to develop their ideas of interpretation and performance. Others are less experienced, being either adults who have restarted after some years without tuition, university students or younger teenagers. Many of his pupils, both younger and mature, have gone on to become professional players or teachers; and in some cases continue to receive coaching from him.
Whatever their age or experience, pupils are encouraged to develop a strong but relaxed technique, including a free and flexible bowing style to produce a wide range of sound and articulation, and a versatile left hand with agility, good intonation and well controlled vibrato across the whole compass of the instrument. Whilst not being a stylistic purist Gwyn Pritchard is interested in historical practices for what they may reveal about the music, and the different approaches they may suggest to its performance. He therefore encourages his students to gain a thorough understanding of the music they play, along with developing all associated skills such as sight-reading, ensemble playing and theory. When appropriate, pupils are encouraged to undertake examinations or diplomas, and to give solo or ensemble performances.
They should also benefit from Gwyn Pritchard's considerable experience as a professional 'cellist, pianist and chamber music coach, and also his work a composer and conductor of contemporary music. He is a professor at Trinity Laban Conservatoire (formerly Trinity College of Music), and is a former member of the board of The Music Foundation, which was dedicated to offering financial support to emerging young soloists.
For details of lesson fees, or to arrange a consultation lesson (no fee) please phone 07714 193 108; alternatively send an mail Please note that in suitable cases the fee may be negotiated to accommodate pupils with limited financial resources.
Further details of Gwyn Pritchard's teaching activities may be viewed on The Tutor Pages
and details of his professional career as a composer may be seen at www.gwynpritchard.com
---
Music tuition index page